Filton & Bradley Stoke Labour Party
Mhairi Threlfall is your Labour candidate for Filton & Bradley Stoke.
Filton & Bradley Stoke is the fourth most marginal seat in the South West and a must win to get Jeremy Corbyn into government!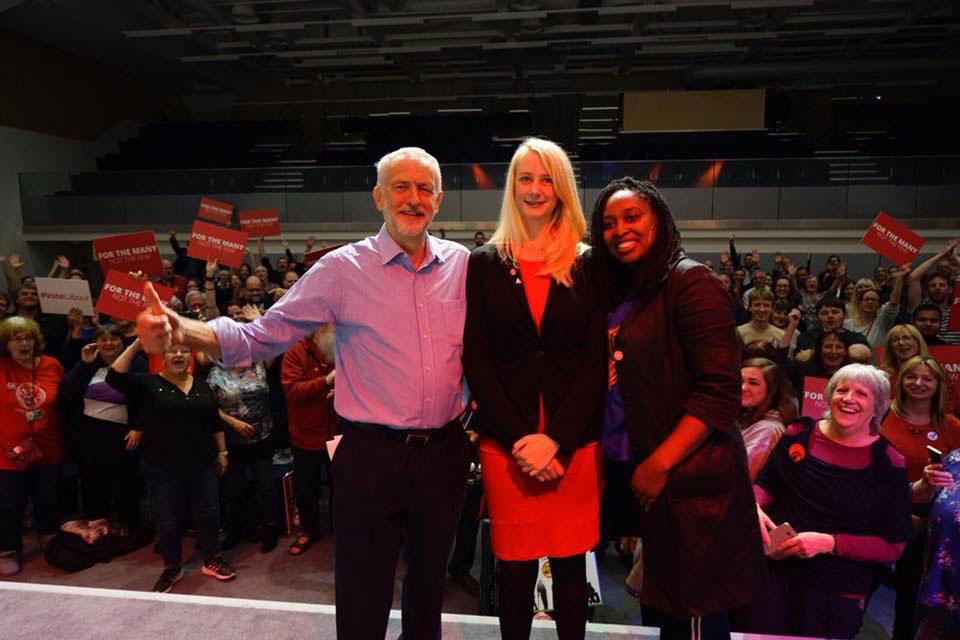 Mhairi Threlfall
Mhairi Threlfall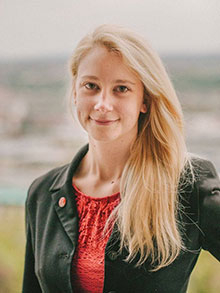 Eastville Councillor
for Bristol City Council
Assumed office 2 May 2013
Personal details
Mhairi Louise Threlfall (/vɑːriː θrɛfʌl/) is the Labour Councillor for Eastville, Bristol City Council.[1][2]
Political career
Mhairi was elected in 2013[3] as the Labour Councillor for Eastville, by just one vote.
Mhairi was re-elected in 2016[4] with an increased majority of 1,266.
As local Councillor, she supported the community on a couple of high profile campaigns, including the No to McDonalds in Fishponds Campaign[5], which was subsequently overturned by the Planning Inspectorate[6]
She was appointed as the Cabinet member for Transport and Connectivity for Bristol City Council in 2017[7]. Mhairi led on the development of the Bristol Transport Strategy[8] and has campaigned on improving air quality in the city.[9][10]
She supported the introduction of the first Biogas buses in the city region[11][12][13] and the first electric taxi.[14]
She has also actively supported the development of our local railway[15][16], and has been a vocal support of the Filton Four tracking project[17], and mass transit[18]. She secured funding during her tenure to deliver the Portway Park & Ride.[19]
Mhairi resigned her role to focus on standing for parliament as the Labour candidate for Filton and Bradley Stoke.[20][21][22][23]
Early life and career
Mhairi was born in Musselburgh, Scotland. She graduated with a degree in Chemistry at the University of Bristol. On graduation, she set up her own business and work as Entrepreneur-in Residence at the University of Bristol.
She currently works at the University of the West of England as a Senior Enterprise Consultant[24], developing the enterprise and entrepreneurship offer in the curriculum.
Mhairi is currently a Director of Bristol Is Open[25]. She was previously a Trustee of the Arnolfini[26], a member of the Avon Fire Authority[27], and a member of the Bristol Shopping Quarter.
References